Now available....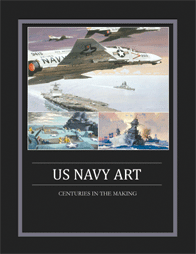 US NAVY ART - Centuries in the Making
Joseph Rudinec, 2012
"The United States Navy has a magnificent collection of art from outstanding artists and I would like to acknowledge their efforts in preserving the feeling as well as the history of the US Navy.
This compilation of images would not have been possible without help from the hard-working staff of the Navy Art Collection – Pam Overmann, Karin Haubold and Gale Munro. Their advice and support is greatly appreciated." - J. Rudinec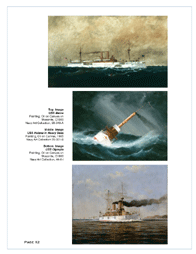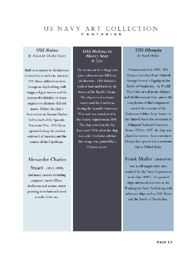 This 60 page, 8-1/2 x 11 softcover book shows a selection of masterworks from the US Navy Art Collection spanning the founding of the United States to the present.